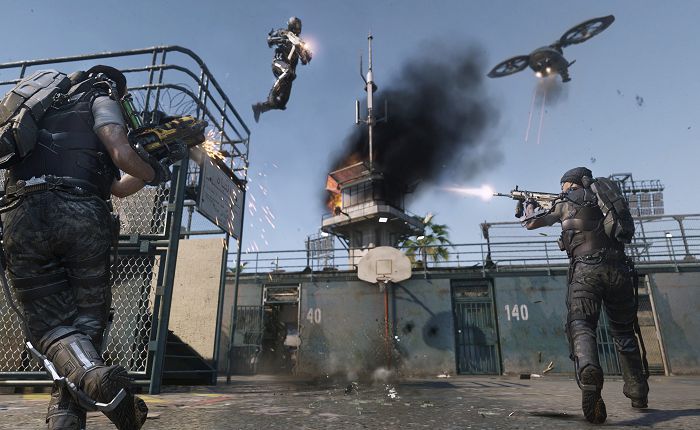 10 Random Keys
About The Content
Here is a list of some games you can get if you are lucky:
Call of Duty: Advanced Warfare
Counter-Strike: Global Offensive
Call of Duty: Black Ops II
PAYDAY 2
Company of Heroes
Call of Duty: Ghosts
Metro Last Light
Left 4 Dead 2
Benefits:
Only Region Free Keys!

Automated and instant key delivery

You already own the game you got? Give it to a friend!

Extend your Game Library

Get lots of trading cards and make your money back by selling them

All Keys are picked 100% randomly by an algorithm
1. WE OFFER A GREAT PRICE!
Parts of our Surprise codes could be blockbuster games that regularly sell for a much higher price – so you get the chance of really great games at a really low price!
2. NO FREE GAME DEMOS! NO DLCS!
What you won't get with our Surprise offer is generally free game demos or useless DLCs.
3. MONEY BACK GUARANTEE:
Our Surprise offers are more expensive than the regular price (*) for the same games? Well, get in touch with us – and you will receive a full refund. Guaranteed!
4. NO DUPLICATE GAMES:
Our 5x und 10x Surprise code packages do not contain duplicate keys!
You will receive 5 or 10 codes for separate games! If you buy several 1x, 5x, or 10x Surprise code packages there however is a chance you will get codes for the same game. For example: when you buy two separate (1x, 5x or 10x)Surprise code packages it may happen there is a duplicate code. In that case a refund will not be possible.
(*) Please notice our "Money back guarantee" only applies for regular prices at the time you buy one of our games. Prices for special offers like "Summer Sale" or prices which are reduced after you bought one of our games are exempted!
NOTICE:We are not responsible for refunding games you do not like.