Battlefield 1 - Revolution Editon (PC)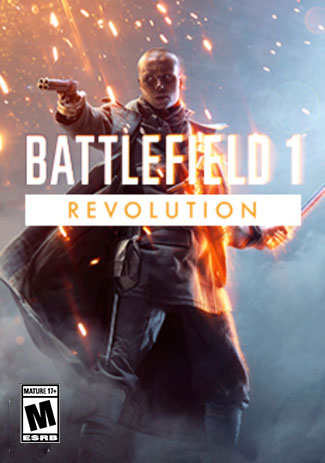 Platform:

Region:

Tags: FPS
Recommend: Battlefield 1 Revolution And Titanfall 2 Ultimate Edition Bundle
Buy Battlefield 1 - Revolution Editon (PC)Game Key
Buy Battlefield 1 - Revolution Editon (PC) game code and get your key for Origin activation within minutes via email! Use the key to access your highspeed download of your received game. Don't miss out this offer.
---
About This Edition
Includes:
Battlefield 1 (original game)
Battlefield 1 Premium Pass
Bonus content: Red Baron Pack, Lawrence of Arabia Pack, Hellfighter Pack
---
About This Game
Fight your way through epic battles going from tight urban combat in a besieged French city to big open spaces in the Italian Alps or frantic combats in the Arabic sand dunes. Experience large-scale battles as infantry or piloting vehicles on land, air and sea, from the tanks and bikes on the ground, to bi-planes and gigantic battleships.Discover a new world at war through an adventure-filled campaign, or join in epic multiplayer battles with up to 64 players. Adapt your tactics and strategy to the earth-shattering, dynamic environments and destruction.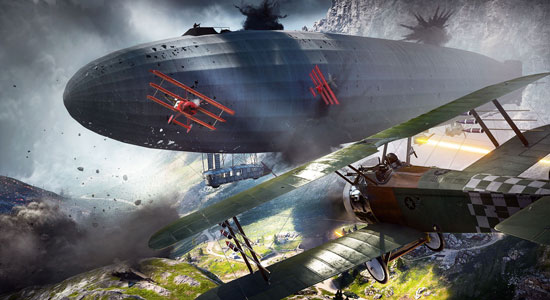 ---
Features
Changing environments in locations all over the world: Discover every part of a global conflict from shore to shore – fight in besieged French cities, great open spaces in the Italian Alps, or vast Arabian deserts. Fully destructible environments and ever-changing weather create landscapes that change moment to moment; whether you're tearing apart fortifications with gunfire or blasting craters in the earth, no battle is ever the same.
Huge multiplayer battles: Swarm the battlefield in massive multiplayer battles with up to 64 players. Charge in on foot as infantry, lead a cavalry assault, and battle in fights so intense and complex you'll need the help of all your teammates to make it through.
Game-changing vehicles: Turn the tide of battle in your favor with vehicles both large and larger, from tanks and biplanes to gigantic Behemoths, unique and massive vehicles that will be critical in times of crisis. Rain fire from the sky in a gargantuan Airship, tear through the world in the Armored Train, or bombard the land from the sea in the Dreadnought.
A new multiplayer mode: In Operations mode, execute expert maneuvers in a series of inter-connected multiplayer battles spread across multiple maps. Attackers must break through the defense line and push the conflict onto the next map, and defenders must try to stop them.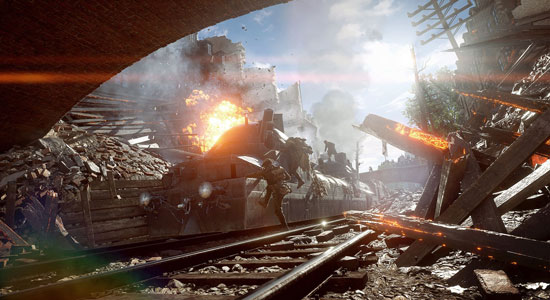 ---
System Requirements
MINIMUM:
OS: Windows 7 / 8.1 / 10, 64-bit
Processor: Intel Core i5 6600K / AMD FX-6350
Memory: 8 GB RAM
Graphics: Nvidia GeForce GTX 660 / AMD Radeon HD 7850, 2 GB VRAM
DirectX: 11
Internet connection with at least 512 KB/s
Hard Disk: 50 GB available space